St Maarten Weather Guide & Forecast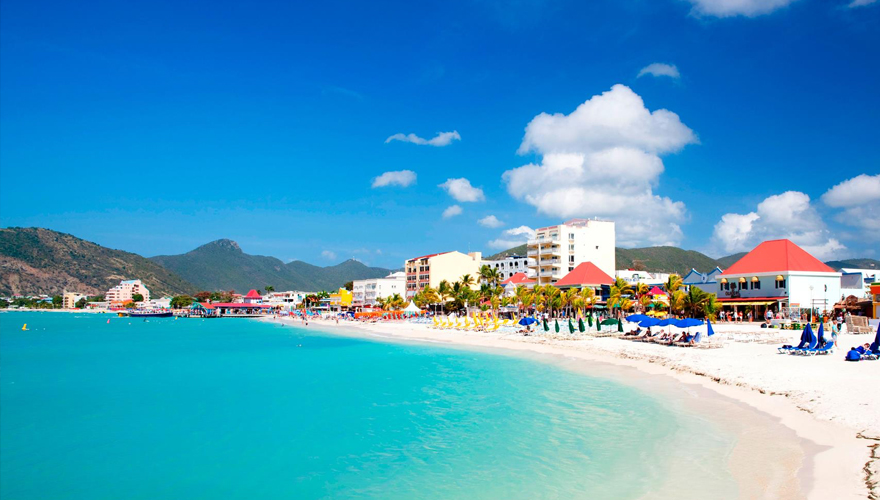 There are two main seasons – the extremely dry summer season and the wet season. July through January are the wet months, while February through June are the dry months. St Maarten is within the hurricane belt and can experience a storm throughout the hurricane season which starts June 1 and ends November 30. This beautiful island is however, typically blessed with searing hot sunshine all through the year.
Temperature on St Maarten
The temperature on St Maarten ranges between eighty two and eighty four Fahrenheit in January, while it goes up to around eighty four to eighty eight Fahrenheit in June. The average temperature rarely dips below sixty eight degrees Fahrenheit, while the water temperature on the island ranges between seventy eight and eighty degrees Fahrenheit in winter, and eighty two and eighty four degrees Fahrenheit in summer.
St Maarten Weather Forecast
If you are planning a trip to the amazing Caribbean island of St Maarten, you can count on plenty of sunshine. Please have a look at our up to date, live, St Maarten Weather Forecast for your St Maarten travel planing needs.
...from our St Maarten Travel Blog
September 16, 2021
St Martin is a hot spot for Caribbean vacation getaways! The island boasts 37 white sand and turquoise kissed beaches, topped with warm weather year round.
[…]