Private Boat Charters to Pinel Island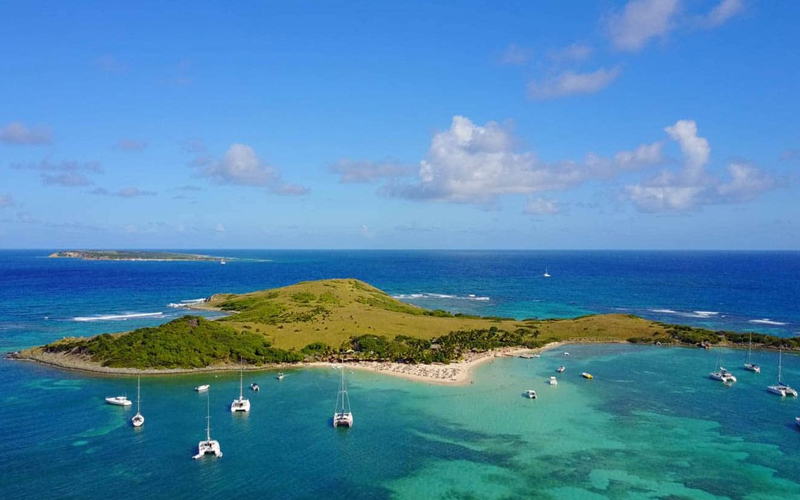 Book a boat charter to Pinel
Like a scene from a tropical postcard, Pinel Island is off the coast of French St Martin and perfect for any couple or family getaway with its warm, shallow waters and powder soft sandy beaches.
Book a boat charter to Pinel Island from St Martin or simply ask the Captain to stop here on your private St Martin charter, and we promise you won't be disappointed.
The local restaurants here offer a variety on their menus, from local BBQ to pizza and snapper, you can even enjoy a fresh lobster catch!
Trek the island and discover friendly iguana, secluded beaches on the other side and enjoy panoramic views of St Barth, Tintamarre, Anguilla and St Martin from the top.