St Maarten Real Estate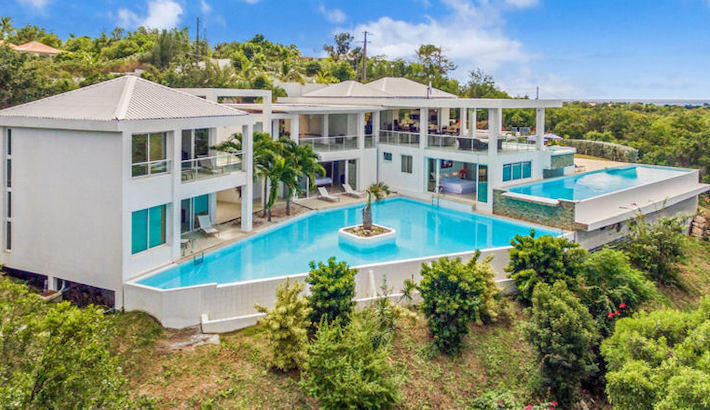 St Maarten's Real Estate market offers a wide range of property and ownership opportunities. The island has gained presidential status throughout the years as being one of the Caribbean's most exciting destinations, and continues to become increasingly popular among upscale Real Estate developers.
Residential condo and ownership properties roughly start at $300k for a condominium and extend well into luxury and upscale of 7-figure beach front properties. Several Real Estate companies can be found here and they readily assist you in finding that perfect piece of paradise. See our preferred Real Estate partner below for all of your St Maarten Real Estate needs.
Buying St Maarten Real Estate is as easy as buying property in the United States. There are no residency requirements or any kind of legal restrictions that limit foreign home ownership, however, you are required to obtain all the necessary legal documents and status for extended stays of over 3 months on the island.
The island's high profile realtors and developers are well versed and understand the St Maarten Real Estate market and will guide you through all the required steps during the sale and purchase.
Whether you're seeking to become a St Maarten Real Estate investor, part time resident or simply just an island vacationer, the Caribbean island of St Maarten offers a distinctly French chic, flamboyant Dutch and local island flavor that is hard to resist! Keep reading to learn more about Real Estate opportunities in St Maarten.
Sunshine Properties
For all of your St Maarten real estate needs, we recommend our preferred partner: Sunshine Properties.
Our wealth of knowledge combined with our expert staff allow us to state with certainty that you will receive no better advice and service than can be found at Sunshine Properties.
We're here to guide you. Our services include all aspects of property sale, rental, and management. We are uniquely placed to offer you valuable insider advice on, local tax incentives as well as recommend and provision architectural and construction facilities. We also advise in regards to residency and immigration matters. If you are renting, buying, or simply looking for a good investment, don't hesitate to contact us.
We are your one stop for all your real estate needs. Established in 1995 our boutique family owned company offers a large and diverse portfolio of luxury villas, beach front homes and apartments, as well as variety of waterfront properties with boat docks plus sea views which include apartments, land, and villas as well as residential, commercial and investment properties for sale all over St. Maarten and St. Martin.