Moving to St Maarten - Life in Paradise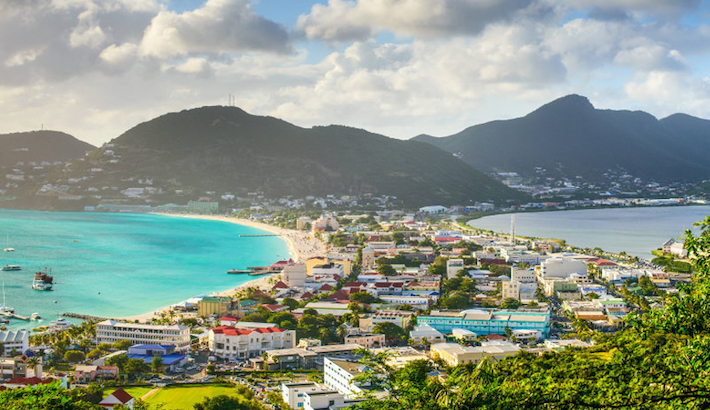 Have you ever thought about moving to the Caribbean? Depending upon where you are moving from, it can be like transporting to another world. Sure, you might have gone on vacation in the Caribbean before but living there is another thing entirely. And that's what makes it so exciting!
If you are up for a change of pace and the adventure of your life, consider moving to Sint Maarten.
The French and Dutch have cohabited Saint Martin/Sint Maarten amicably for over three hundred years. On this 37 sq. mile island the Dutch and French have formed a tourism destination that is rivaled by all of the other Caribbean islands. Their distinctive cultures offer sustenance to the eyes and satisfaction to the soul. Sint Maarten is also one of the most diverse islands in the Caribbean. There are nearly 80 different nationalities living on the island. That means you are sure to fit right in!
Here are some things you should know:
There are 37 beaches on Sint Maarten
Sint Maarten is recognized as the gastronomic capital of the Caribbean
The Heineken Regatta is hosted in Sint Maarten every year
There are no annual property taxes for owners
There are no capital gains taxes for residents
Sint Maarten is a duty-free port
Sint Maarten operated under the European system for title
According to the American-Dutch Friendship treaty of 1956, US citizens do not need a work permit while living on the island. If they want to stay longer than 6 months, they should apply for a Declaration of Admission by Law.
June through November is hurricane season.
Sint Maarten is one of the safest islands you can live on. Many of the locals work in the tourism industry and the popularity of the island has afforded them middle class lifestyles. This prosperity has done a lot for the mindset of the people that live on the island. That is not to say that there isn't any crime on the island. Behave the way you would in your native country (secure money, don't wear flashy jewelry out in secluded areas at night, travel in groups at night, etc.) and you will find that the island is similar to your current home.
Because the island is popular with tourist and expats from every country in the world, you'll have ample access to creature comforts. The supermarkets are modern and well stocked. Drinking the water is not a problem either. Internet access is a respectable speed. You can find a wide range of lodging available as well. If you want to rent, you can find studio, one bedroom, and two bedroom units. If you want to own there are properties available with the most striking of views. The choice is yours!
Having your own vehicle is the best means of getting around in St Maarten. Public transportation is available and is also a convenient way of traveling throughout the island. Taxis exists, and can quickly become pricey. There are car dealerships on St Maarten that sell new vehicles. Residents also sell their personal cars in local newspaper classifieds or on Facebook Groups. Many persons opt to import a car simply for the cost efficiency and seamless process of doing so to St Maarten; St Maarten is a duty free port.
Finding work is simple if you enjoy the outdoors. Boating opportunities and construction work abound. There are also other industries to investigate on the island, such as hotel management, timeshare sales, and restaurant duties. The island slows down if storms and hurricanes hit. Planning for this possibility will go a long way. When the tourists stop coming to the island, work slows down, so it is important to set money aside to prepare.
One thing is for sure: you'll never get bored – there are so many things to do in St Maarten. From casinos to hookah bars, restaurants to nightclubs, Sint Maarten offers something for everyone after hours.
If you have ever wanted to move to the Caribbean, Sint Maarten is the perfect place to do it. Fun in the sun and a laid back lifestyle – who could ask for anything more? Keep reading to learn more about immigration and business support services in St Maarten.
BrightPath - Caribbean
Immigration and Business Support in St Maarten
Your Life in St Maarten begins right now!
If you are ready to start new plans, let BrightPath assist you, answer your questions, and guide you through the process.
Investments
Tax assistance
For more information on how BrightPath can assist you, send an email.