The Best Scuba Diving in St Maarten
We take great pride in providing some of the best scuba diving experiences in St Maarten.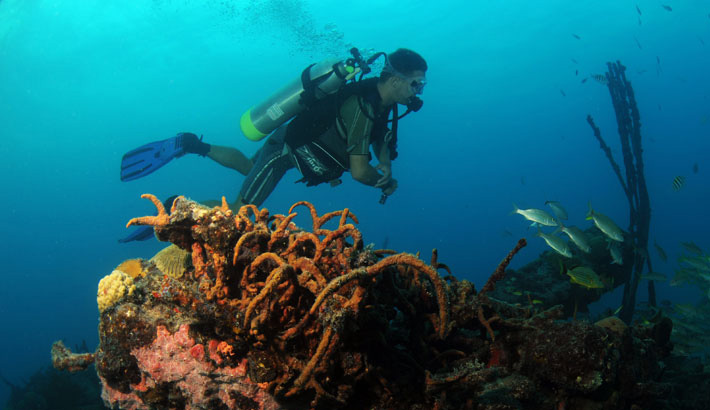 If you're looking for awesome scuba diving in the Caribbean, St Maarten is the perfect destination. There are around 20 popular dive sites around the island, and most of them are typically shallow with depths reaching approximately 60 feet, making it wonderful to discover scuba diving in St Maarten.
Dive sites in St Maarten offer a mix of sunken ship wrecks, many colorful coral reefs and encrusted rocks with coral, hydroids and sponges.
Whether you're discovering scuba diving for the first time, or if you're a already a certified diver,  the professional and experienced dive guides on St Maarten will ensure your dive adventure is safe and most enjoyable off the shores of St Maarten.
Contact Us
For your convenience, we have made it easy for you to schedule discovery dives and diving trips for certified divers through our website. If you have any additional questions, please do not hesitate to contact us using the form below. We look forward to having you experience the very best of diving in St Maarten!