Where to Stay in St Maarten
Your Guide to the Best Resorts, Hotels, Villas and Timeshares in St Maarten!
So, you've just booked your
flight to St Maarten
 and you're all excited to visit paradise, aren't you? We're happy for you too and we look forward to having you visit St Maarten, the friendly island! Be sure to take advantage of booking
the best things to do in St Maarten
 well ahead of time to save on budget. Whether you're a first time visitor trying to figure out where's the best place to stay on St Maarten, or a frequent traveler to St Maarten looking for an alternative accommodation option, we've got the best deals on St Maarten resorts, hotels and villas - and St Maarten timeshare resorts too!
Where to Stay - Area Guide
Whether you're looking for the all inclusive St Maarten resort experience, beach front and breathtaking beaches, or something more off path ,we've just the area for you! Let's take a look at where to stay in St Maarten, by area and location.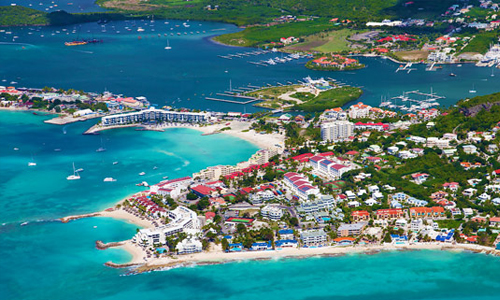 St Maarten's Simpson Bay is bustling with activity 24/7. It's the most popular area to stay on St Maarten and with several beach front locations perfect for setting foot right into the turquoise Caribbean Sea, it's sure to make your stay in St Maarten the perfect Caribbean holiday!
When you stay in Simpson Bay you'll be sure to enjoy the many water sports, restaurants, bars, casinos and shopping opportunities available here. St Maarten's capital, Philipsburg, is a 10-minute drive and Marigot, the capital of St Martin is a only 20 minutes away by car. 
Hotel Recommendations:
Touted as the epicenter of St Maarten, Maho is a "destination within a destination" that truly redefines entertainment, dining, shopping and gaming in a vibrant resort atmosphere.
Several duty free boutiques are on offer along with a host of international restaurants, bars and cafes to suit every palate and mood.
Whether it's pumping nightlife, high-stakes gaming, world-class dining or plane spotting, Maho has it!
Hotel Recommendations: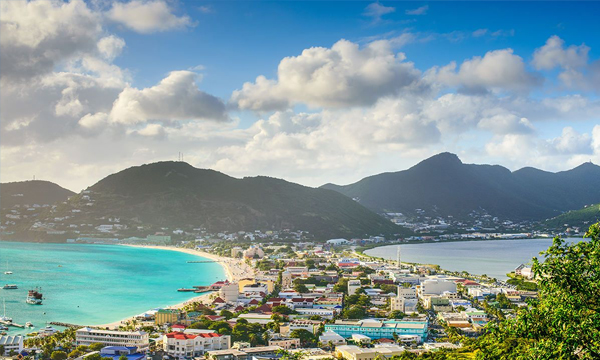 Located between Great Bay and Great Salt Pond, Philipsburg, the Capital of St Maarten is a Caribbean paradise waiting for visitors. Philipsburg is a regular stop-off for the major cruise ships that tour the region and has been voted time and time again as the number 1 cruise port in the Caribbean.
Despite being a mere four streets and a mile long, downtown Philipsburg has everything that a tourist looks for: great local flavor and international cuisine, sandy beaches and plenty of duty free shopping!
Be sure to visit Old Street, Fort Amsterdam and The Court House.
Hotel Recommendations: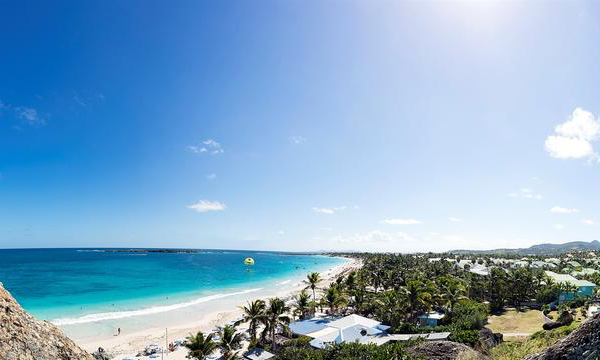 It's the Northeastern St Tropez of the Caribbean, a Riviera-like stretch of white powder that tends to attract celebrities and jet setters. Oh, and it's partly a nude beach too with day and night entertainment. This area stands out with brightly colored roofs, friendly people and Mediterranean character.
While Hurricane Irma had a major impact on this beach, many favorite bars and restaurants right on the sand are open with several being rebuilt.
Watersports reign supreme here!
Hotel Recommendations:
St Maarten is an island filled with activities to enjoy but also a place for relaxation. The hard part is figuring out what you want to do each day; choosing a beach to visit from the 37 sun-kissed beauties on the island; deciding what dining experience you want to enjoy; figuring out what keepsake will best suit your friends and family back home – these decisions will confound you in the best of ways. Finding a place to stay? That's the easy part! There are wonderful resorts, hotels and villas to suit any budget on both the Dutch and the French sides of the island. And, once you're here, be sure to enjoy the magic – that is St Maarten!