St Maarten All Inclusive Resorts
With warm tropical sunshine, breathtaking Caribbean Sea views and inviting white, sandy beaches, this is why people opt to book St Maarten all inclusive resort vacations!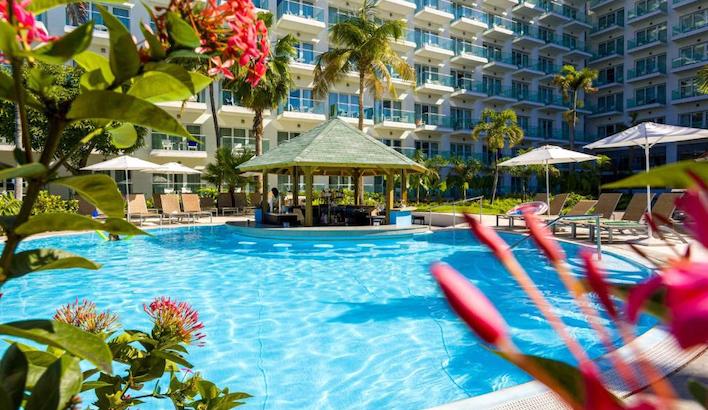 St Maarten is a fabulous playground with fantastic resorts and endless sunshine…
An ideal Caribbean getaway, St Maarten offers crystal-clear turquoise water and sun-kissed, white sandy beaches ready for you to lounge under a palm tree and feel the tropical breeze in your hair as you sip on a tropical piña colada leaving all your worries behind.
This doesn't have to be an impossible dream! There are a number of all inclusive resorts in St Maarten that cater to a variety of needs and budgets. Whether you're looking for a luxury getaway, a romantic adults only stay or an affordable all family vacation, St Maarten has it.
Why Stay All Inclusive in St Maarten?
One Price Fits All at All Inclusive Resorts in St Maarten
All Inclusive Resorts in St Maarten give you best vacation experience possible. Leave your wallet in your pocket when you stay at an all inclusive resort in St Maarten. From the time you arrive, your accommodation, meals and beverages are all taken care of. And let's not forget, so is your entertainment too, and it's all set in one price that's much lower than the total cost of booking everything separately. Whether you're staying at an affordable all inclusive resort on St Maarten fit for families with buffet dining and pool-side entertainment, or staying oceanfront with romantic sunset views, St Maarten offers many all inclusive resort options perfect for a worry-free vacation in paradise!
Exciting Things to Do in St Maarten
St Maarten has no shortage of beaches, activities and fun in the sun that is sure to guarantee you vacation memories that'll last a lifetime. And, the island offers something unique and special for everyone, so you're sure to find activities that'll match your style.
Whether you're looking to book a day trip to Tintamarre Island and lay back on a secluded beach, snorkel at Creole Rock, kayak along St Maarten's coastline or stroll the infamous Maho Beach, there's no shortage of things to do in St Maarten!