Search Car Rentals
Get the best deals on car rentals in St Maarten (SXM)!
A trusted brand
We've been helping guests since 2011!
It's easy to book!
Book securely online.
Get great deals!
Enjoy great savings on rentals.
Sint Maarten Car Rental Companies
Get the best discounts on your Sint Maarten Car Rental. Save on your next trip with cheap deals on SXM car rentals when you book with our partners.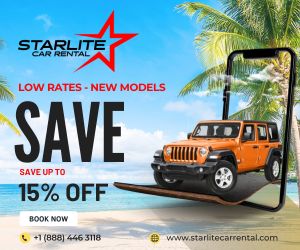 St Maarten Car Rental Deals
Whether you arrive on St Maarten by plane, cruise or ferry, renting a car in St Maarten is the best way to make the most of your Caribbean getaway. The island has a lot to offer, and when you book your car rental in St Martin, you gain the independence of getting around St Maarten like a local, creating your own schedule and enjoying island time and these top things to do in St Maarten!
Avoid noisy bus rides and pricey taxis while you explore the Marigot Waterfront in French St Martin. If you travel to St Maarten by cruise, take an island tour at your leisure. Head over to the French side of the island and snorkel off the shores of Orient Beach. No matter what your itinerary, a St Maarten rental car is the best way to see all the island has to offer.
At SintMaartenVacation.com we help you save dollars in your wallet by offering you a wide selection of St Maarten rental car options at the best prices. This way, you'll have more cash in your pocket to take a short boat ride out to Pinel island!
St Maarten Airport Rental Cars
We offer great deals on car rentals at the Princess Juliana International Airport (SXM airport code). SXM is one of 2 airports on the island which offers airport rental car locations from local and international rental car agencies.
Search airport code SFG for great deals on car rentals at St Martin's L'Espérance Airport (SFG).
Tips for Driving in St Maarten
In St Maarten, we drive on the right-hand side of the road, just like when driving in the USA or Canada. One important driving tip is that, all traffic coming from the right, has the right of way! Be mindful of this as you won't see many traffic signs at intersections around the island. The same applies for driving in both Dutch and French St Martin.
Be sure to also keep an eye out for no-parking zones around the island. You'll find these especially in Philipsburg, Marigot and at the airport. Towing companies tend to quickly tow away vehicles that are found to be in no-parking zones and the fee to collect the vehicles can range between $50-75.
Requirements for renting a car in St Maarten can vary from one rental car company to another, be sure to read the terms and conditions for the rental. We do recommend you purchase a 3rd party liability insurance, it's always better to be safe when renting a car anywhere, even here in sunshine city St Maarten.
Gas Stations in St Maarten
There are gas stations in St Maarten, each within a few miles of the other and all offering competitive rates.
When picking up your St Maarten car rental, be sure to have the agent provide you with a detailed island map highlighting the nearest gas station to your pick up/ drop up location and resort.
Some gas stations on St Maarten also offer late night and 24 hour service with well stocked convenience stores offering essentials, food items and drinks.
On the Dutch side of St Maarten, the prices shown per liter are in local currency, the Antillean Guilder, Naf. The exchange rate to the US dollar is US$1 = Naf 1.80. On French St Martin the rate shown per liter is in Euros. It's important to note that gas stations on the island often do not accept credit cards as a form of payment, however, several have on site ATMs for your withdrawal convenience.