St Barth Day Trips & Ferry from St Maarten
A taste of the French Riviera in the Caribbean!
St Barth Coronavirus Entry Requirements
The latest COVID-19 Entry Requirements for St Barth
St Barth reopened for tourism on June 22, 2200. Resorts, boutiques as well as bars and restaurants are all open. All travelers aged 10+ are required to show proof of a negative RT-PCR test where the date the test was administered is with 72 hours (3 days) of arrival. Antigen tests are no longer accepted. Failure to provide this will result in travel being denied. Citizens from the following countries are exempt: France, European Community, Great Britain, Australia, New Zealand, Switzerland and Japan. A face mask is encouraged on the island when social distancing is not possible and is required when entering indoor establishments. You risk a fine for non-compliance. For more information on what you should know for entry to St Barth, click here.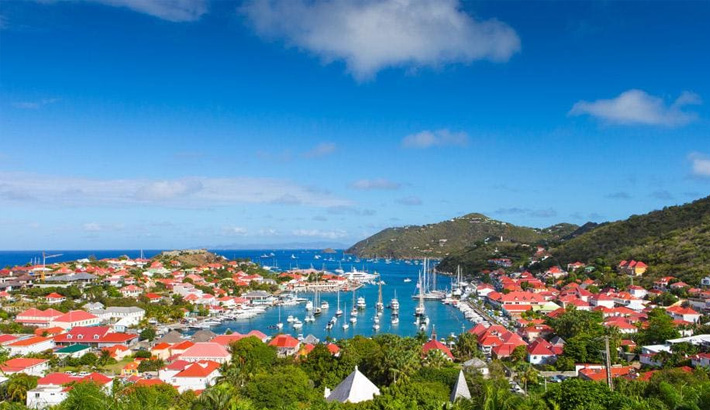 No other island in the Caribbean comes as close to the French Riviera than St Barts – home to the rich and famous. Enjoy world class shopping here, you won't find any other place for a chic spree in all the Caribbean. With all the luxuries the island offers, it's the talk of top magazines in the cities of New York and Paris .
If you enjoy cultural heritage, be sure to venture into Gustavia and discover many charming places including the Anglican Church and the Governor's Mansion. Nature lovers and sun bathers are sure to enjoy the natural pools and white sandy beaches with turquoise waters. For an unforgettable experience, duck below the surface and explore the many diving opportunities available here.
End the day with a culinary journey. For a touch of St Tropez, head for the promenade in town and have a drink at the Yacht Club. Euros are preferred but the US$ is widely accepted here.
---
Gustavia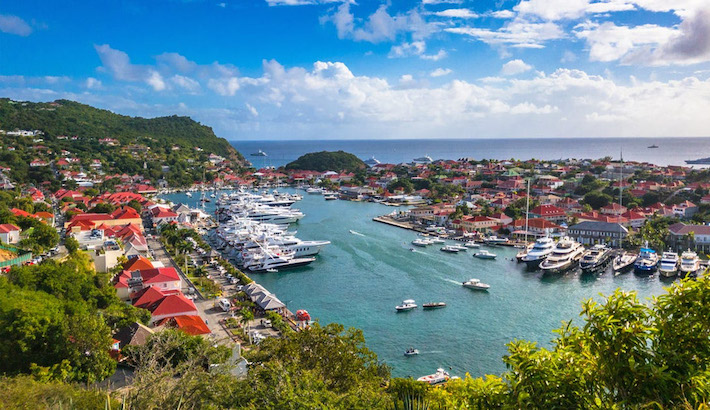 Gustavia, the capital of St Barts is a tropical landscape speckled with red roofed buildings of villas, boutique hotels, a trendy shopping atmosphere in the heart of the Caribbean. It's streets are lined with cozy cafes and world class restaurants. Be sure to trek around town and visit the historic sites like the 17th century forts that line the harbor, from Fort Karl in the north to Fort Gustaf with its lighthouse and cannons in the south.
Grand Saline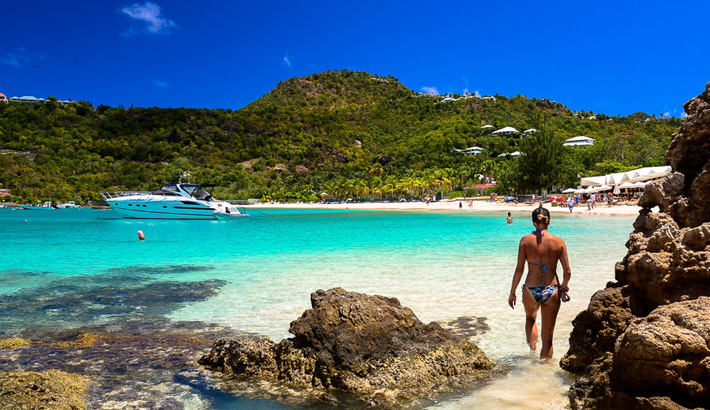 Grand Saline is perhaps the island's favorite beach offering a peaceful atmosphere and sandy ocean bottom that's great for swimming. There's no major development here and the beach can be reached in a short 10-minute walk up a rocky dune trail. There are fantastic lunch options at restaurants near the parking area, but the beach itself is just sand, sea, and sky. Grand Saline is a fantastic option for a day at the beach.
St Jean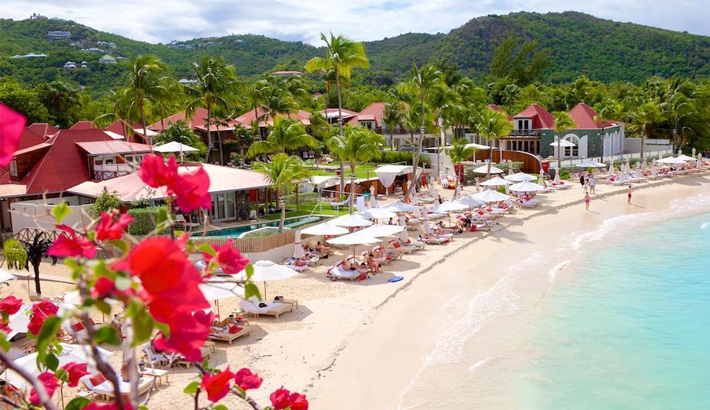 St Jean is really comparable to a mini Côte d'Azur. With its beachside bistros, terrific shopping, boutique hotels, bronzed bodies, windsurfing, and day-trippers who tend to arrive on BIG yachts—the reef-protected strip is divided by Eden Rock promontory. Except when the hotels are filled, you can rent chaises and umbrellas at La Plage restaurant or Eden Rock, where you can lounge for hours over lunch.
St Barth Fast Ferry from St Maarten
More information coming soon.
St Barth High Speed Private Shuttle
More information coming soon.
St Barth Day Trips from St Maarten
More information coming soon.
St Barth Ferry Schedule
More information coming soon.