Traveling to St Maarten with a Group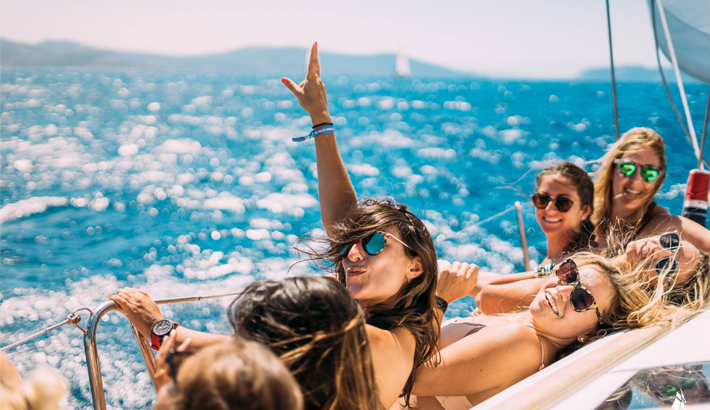 We are your one stop shop for St Maarten Group Travel planning. We plan your group's transportation, dining services, island tours and excursions as well as your accommodations. We will handle the scheduling and logistics of all aspects of your trip. We understand that your group size may fluctuate. Our team has expertise in servicing groups of various size and affiliation type, along with their unique travel requirements. This diverse experience allows our staff to provide our clients with a top-notch service, which establishes us as your 1st and only stop for St Maarten group travel planning.
We know the island and work with select hotels, tour operators and service suppliers who provide superior service – using our reputation and the number of such tours we sell – to secure the most competitive prices whatever the time of year. With this specially-selected range of products, we've planned ahead to get the best access we can, making sure that visitors get a true sense of place here on St Maarten.
Prepare for your Group trip to St Maarten
Begin your St Maarten group travel planning by making sure everyone is prepared to travel with a valid passport.
If you or someone in your group is required to travel with prescription medication, be sure to have a doctor's letter prepared for travel and a few extra pills packed in case you face travel delays or flight cancellation.
The US$ is accepted in both Dutch and French St Martin. The Euro is also used on both the Dutch and French sides of the island while the Dutch Caribbean Guilder is accepted only on the Dutch side.
Pack appropriate attire - in addition to t-shirts, shorts and casual dresses, ensure everyone in your group is aware of dress codes for themed events and formal dinners.
Ensure everyone in your group has packed their personal items. Although St Maarten has a wide variety of convenience stores and supermarkets, having essentials already packed can save you more time to enjoy your St Maarten vacation.
St Maarten Airport Transportation
Getting to your St Maarten hotel or vacation rental from the airport can be a daunting task if you're traveling with a larger group. We can help you book your St Maarten airport shuttle ahead of time to save you any unnecessary stress and worry. We highly recommend you use airport shuttle service as St Maarten Airport Taxi prices can quickly add up for large groups. 
Group Hotel Rates for St Maarten
Resort properties in St Maarten vary from beach front to all inclusive. While some are family friendly others cater to adults-only. These are just some of the aspects you should consider when booking your group vacation in St Maarten. Reach out to our team who can further advise and assist you with your group hotel bookings.
Best Resorts for Group Travel to St Maarten:
Things to do in St Maarten for Groups
Whether your group is visiting St Maarten for business or pleasure, you'll be amazed with the number of amenities and things to do here. Business group travelers to St Maarten can be rest assured of the modern conference facilities available on the island. Resort properties have on-site conference facilities, concierge services, WIFI, fine-dining options and much more. 
If your group is visiting for fun in the sun, St Maarten has something that everyone is sure to enjoy. From island sightseeing tours to historic ruins and forts, shopping and beach hops to culinary adventures, whatever you decide to do, there are a lot of things to do and places to visit in St Maarten that your entire group can do together.